Quality control - Traceability
Marking, identification, spot detection, rings, lines, points, type, negatives, masking, stencilling, coding, fault detection, production monitoring, brushing, drying, degreasing, ink (uv, high temperature, luminescent, invisible, etc.), protective coating, tint, sanding, micro-engraving, bar code undercoat, ink jet / laser...
On-site machine modifications, assembly and installation, on request.
Our machines meet

standards.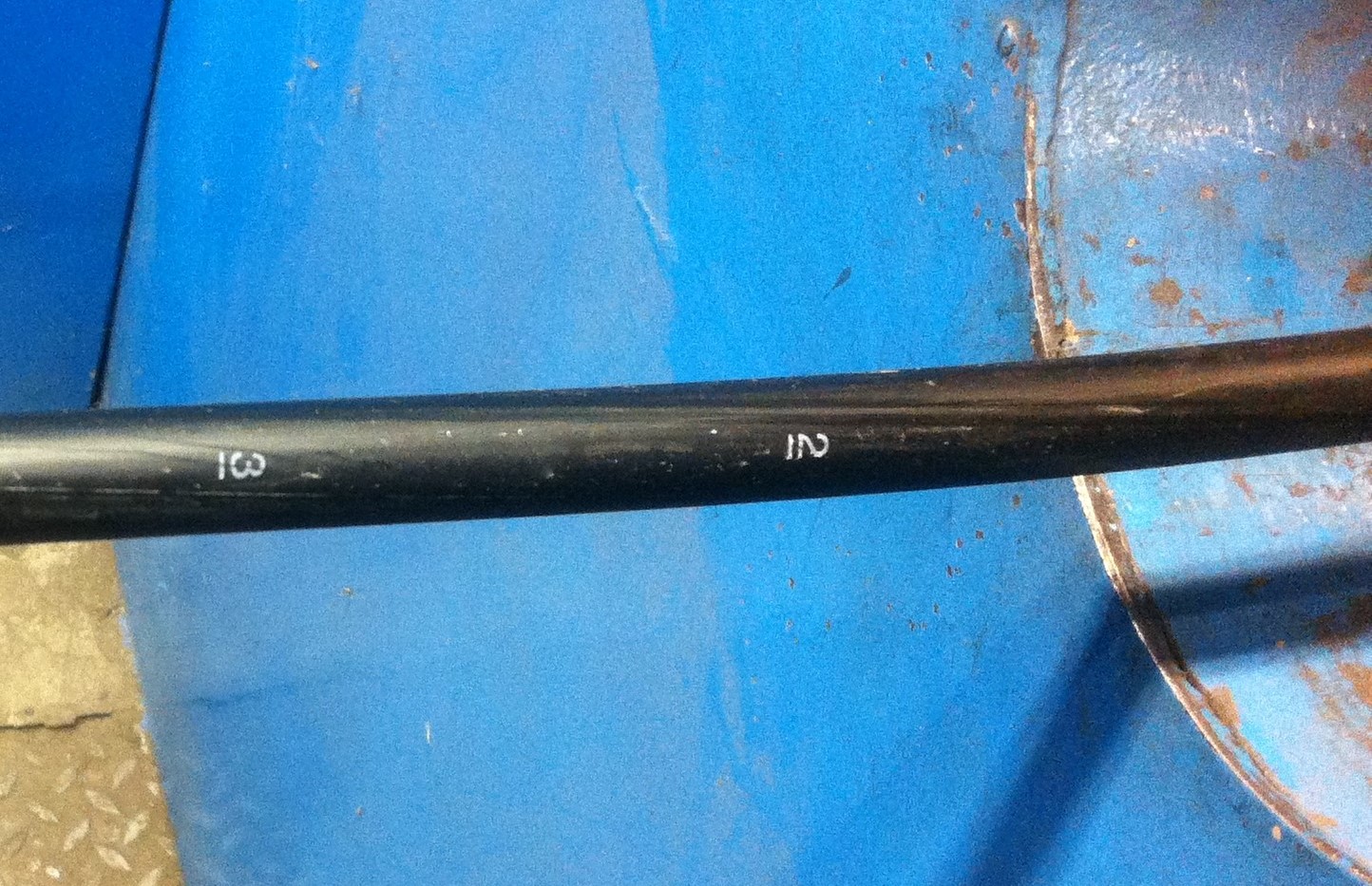 Mark for phase on high voltage cable on weaving line without any power.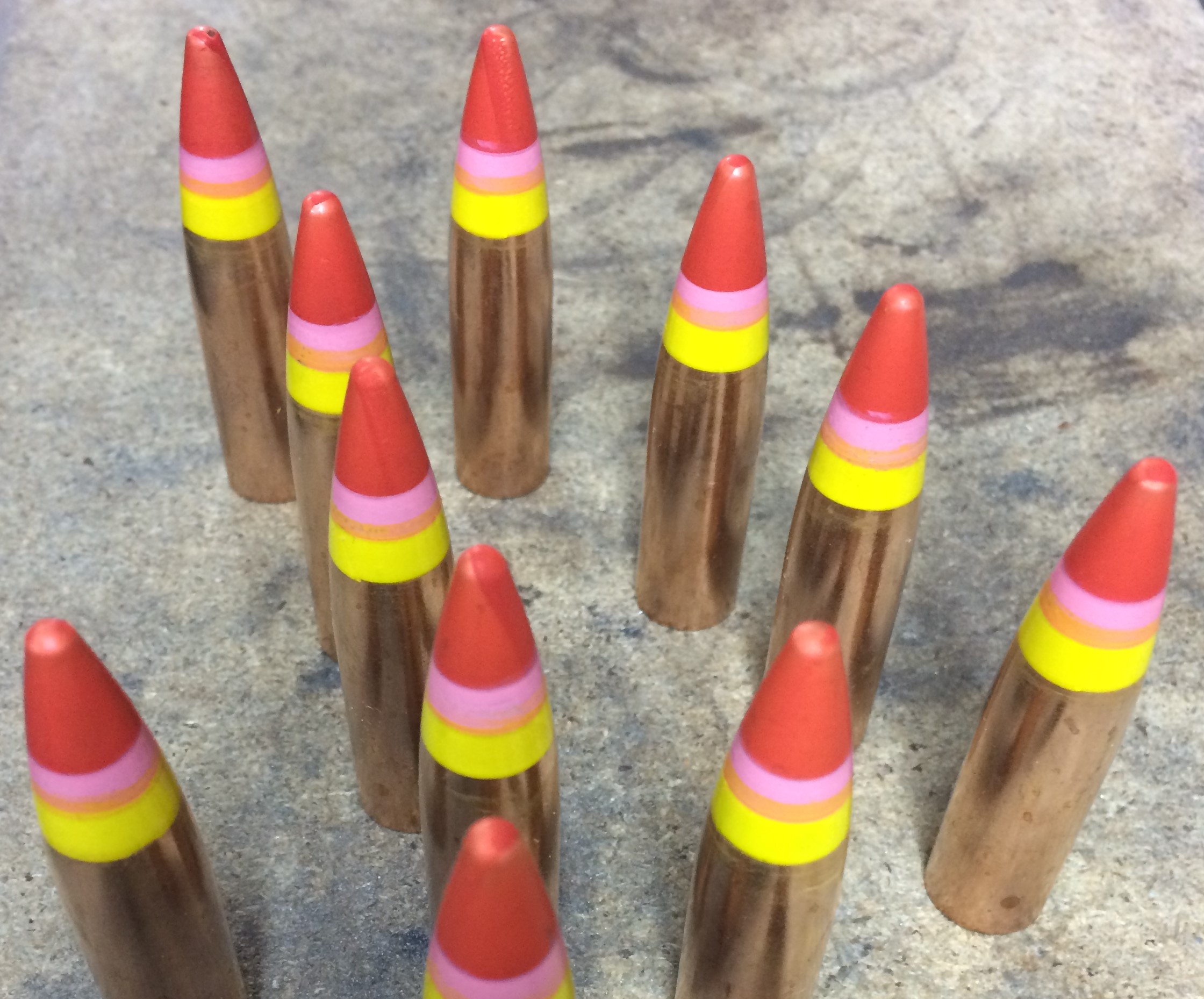 Coloured rings on bullet or assembled cartridge in ATEX area.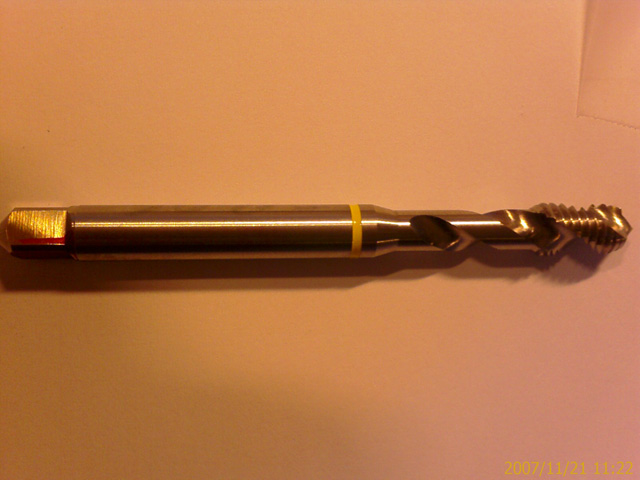 Color coding rings according to diameter on drill or tap.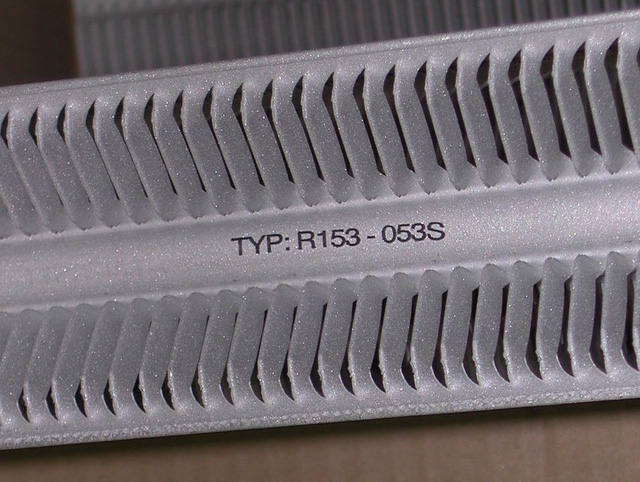 Identification marking on heater at 200°C.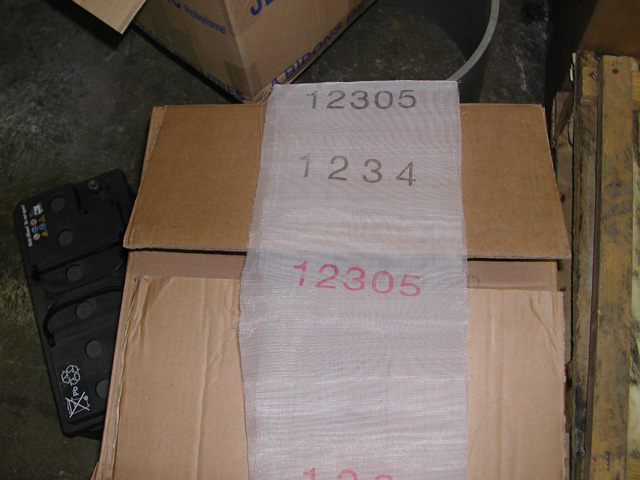 Fine grid textile marking.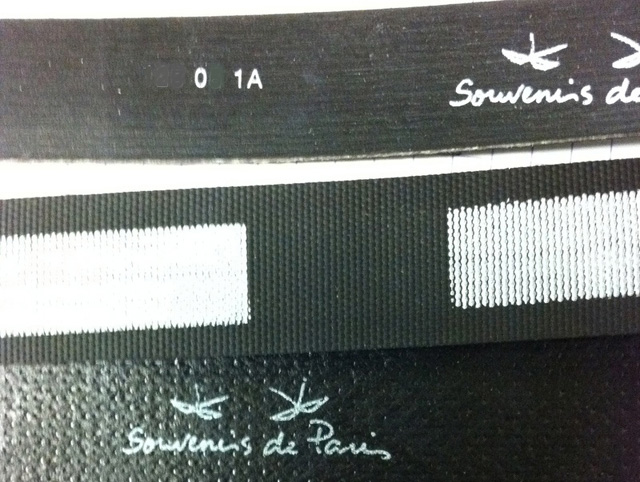 Marking on raw rubber...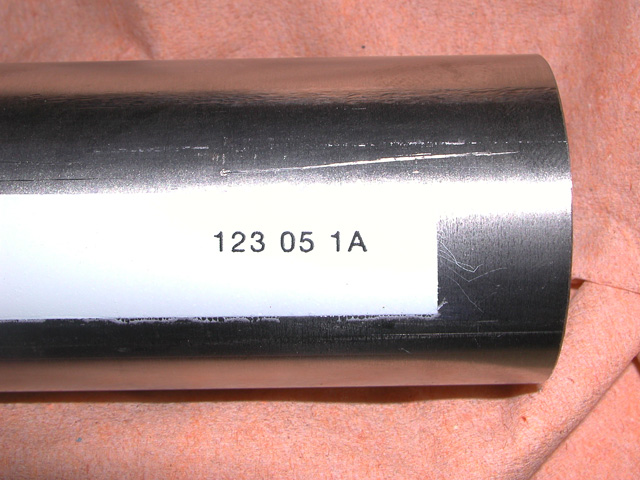 Traceability marking on aviation part.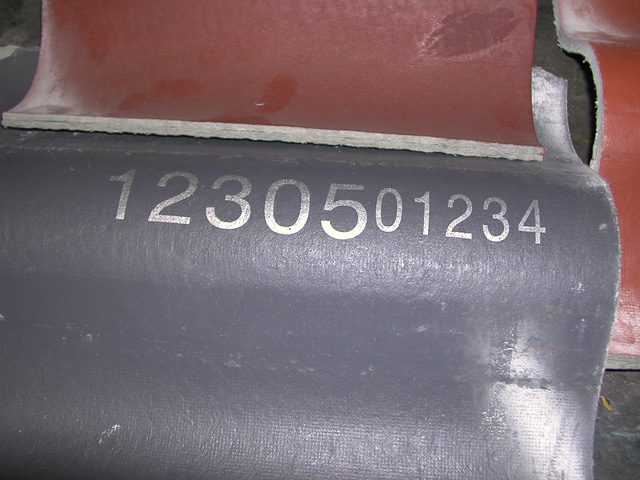 Marking of fiber cement corrugated sheets.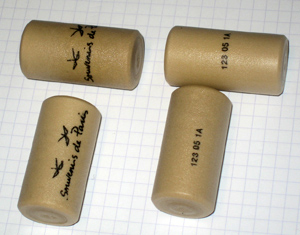 Decorative and advertising marking of wine or PE corks.

Bar code labeling or DataMatrix code on identification plate.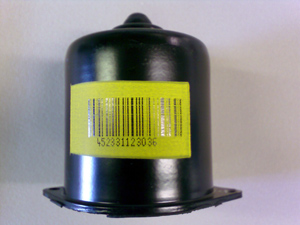 Marking bar code with sub-layer of reading on circumference of cylindrical casing.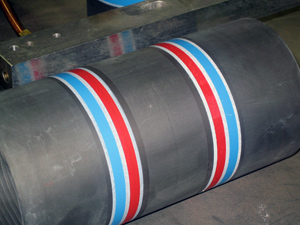 Marking of rings for color coding for quality control or positioning of clamps on steel sleeve.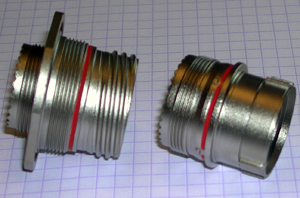 Marking of rings for maximum penetration indicator on electrical connectors.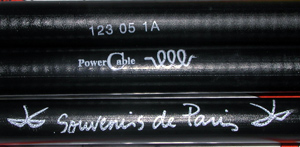 Traceability and advertising marking of Silicone formed sections during extrusion or in retake.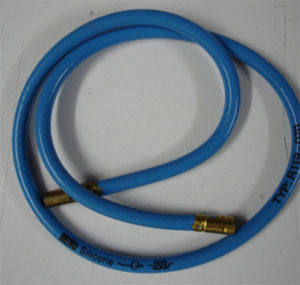 Identification of high voltage and coaxial cable. Automatic machine to mark cylinder numbers on candle cables before cutting at the right length and constitution of the bundle.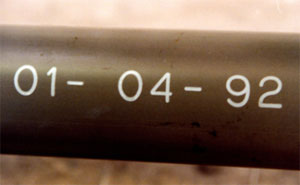 Traceability on a drilling pipe.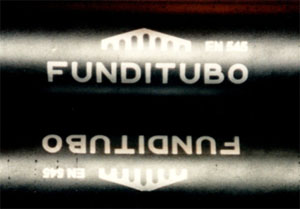 Large characters advertisement marking on cast ironed or asbestoscement pipes, diameter from 100 to 1500 mm.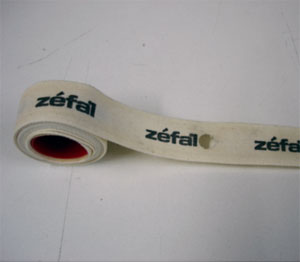 Adhesive protector marked and pierced for bike wheel rim. Automatic in retake machine: unreels the mother coil, pierces, marks, cuts at the right length then rolls up the daughter coils.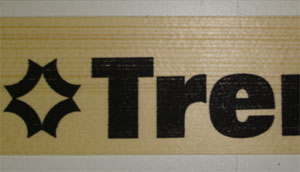 Advertising marking on a wooden box or profile.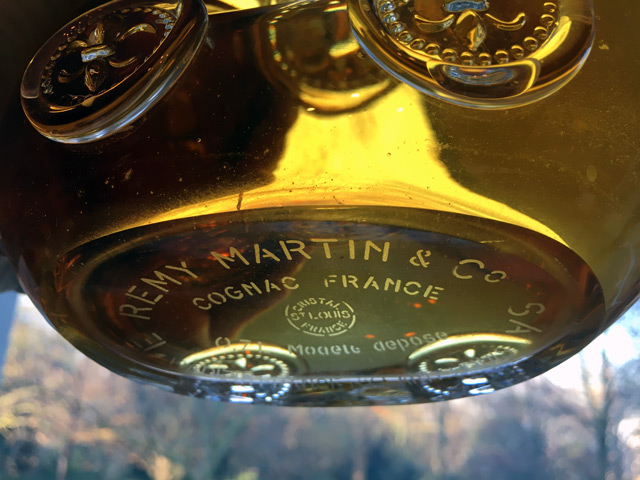 Micro engraving on crystal.
Coloured codification and advertising marking on a keg. Automatic and autonomous machine for multiple and simultaneous markings on cylindrical and bellied shaped products.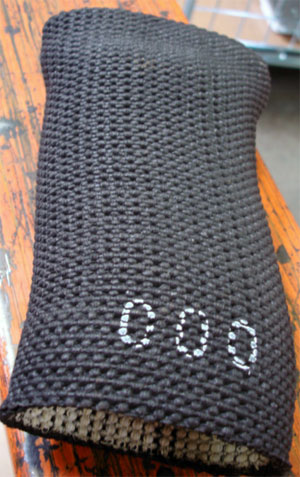 Codification on sheathed flexible, granular, alveolar or abrasive surface...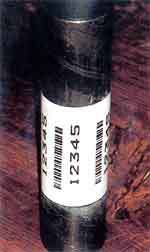 Coding. Coding machine for monitoring steel, plastic or rubber tube production, direct print (avoids use of labels).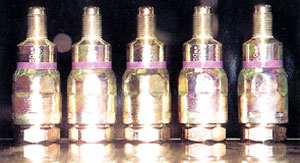 Colour ring coding and identification on individual parts.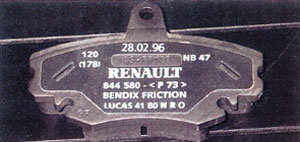 Brake pad marking. Machine for high-speed, uninterrupted, single-unit brake pad marking in preset position.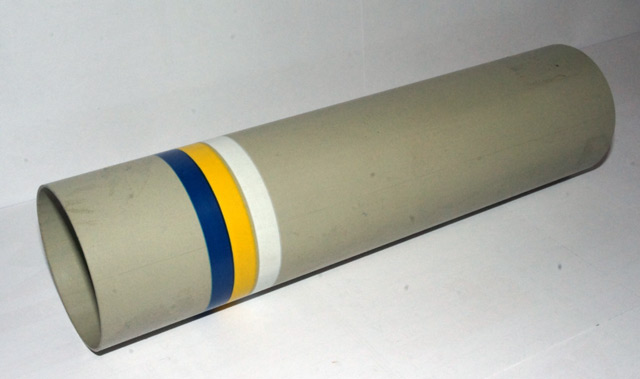 Colored rings coding on aviation tubes.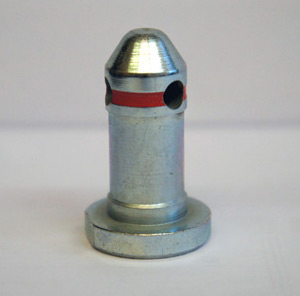 Limit ring for installation assistance operator on automobile parts.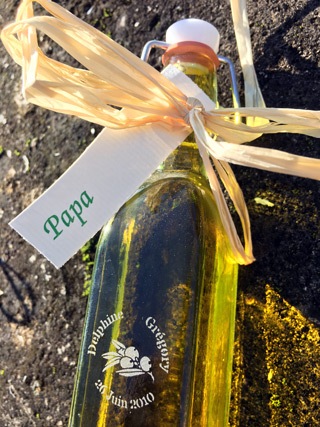 Micro engraving marking of your promotional or event items.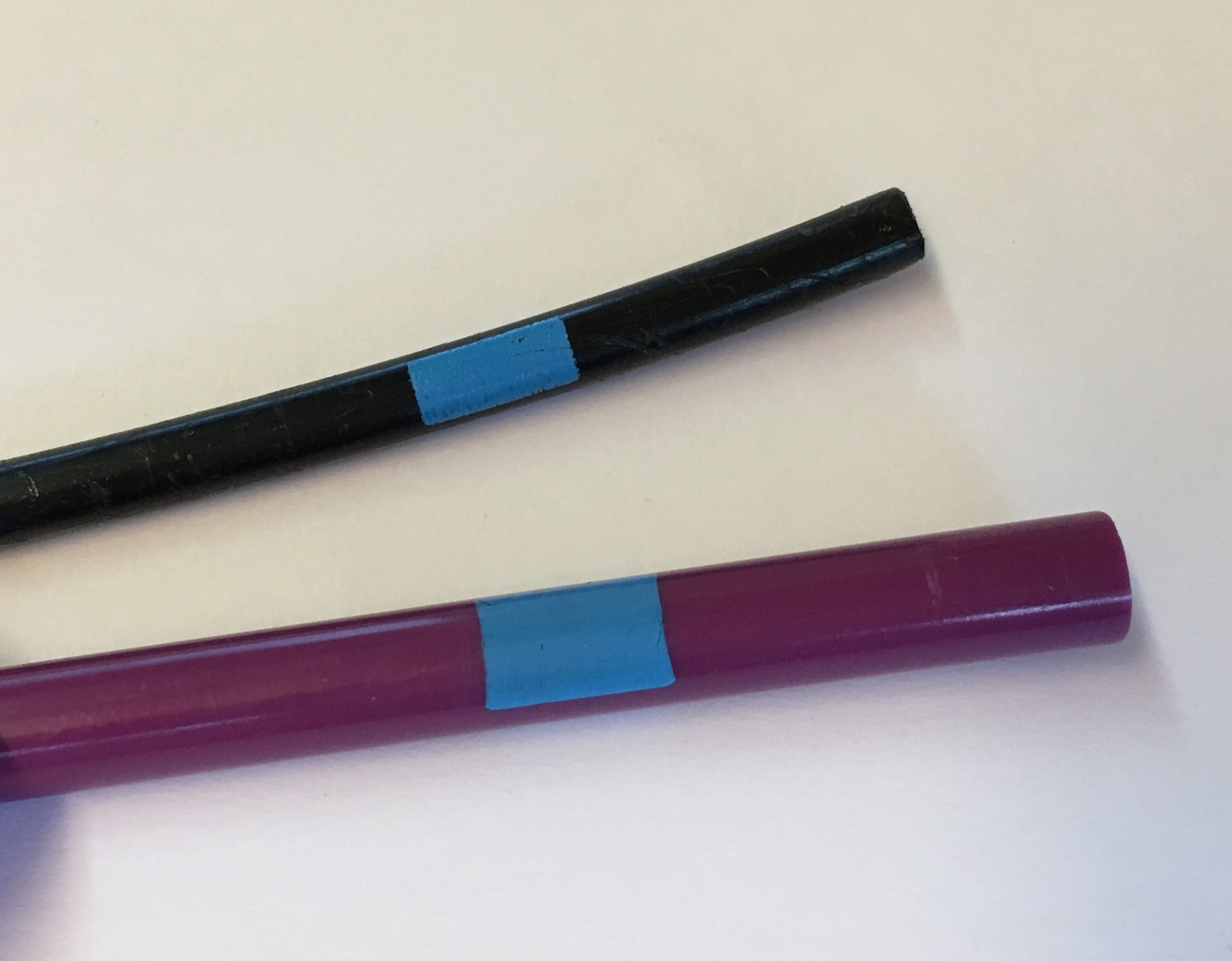 Mark for clamp position on automotive flexible pipe.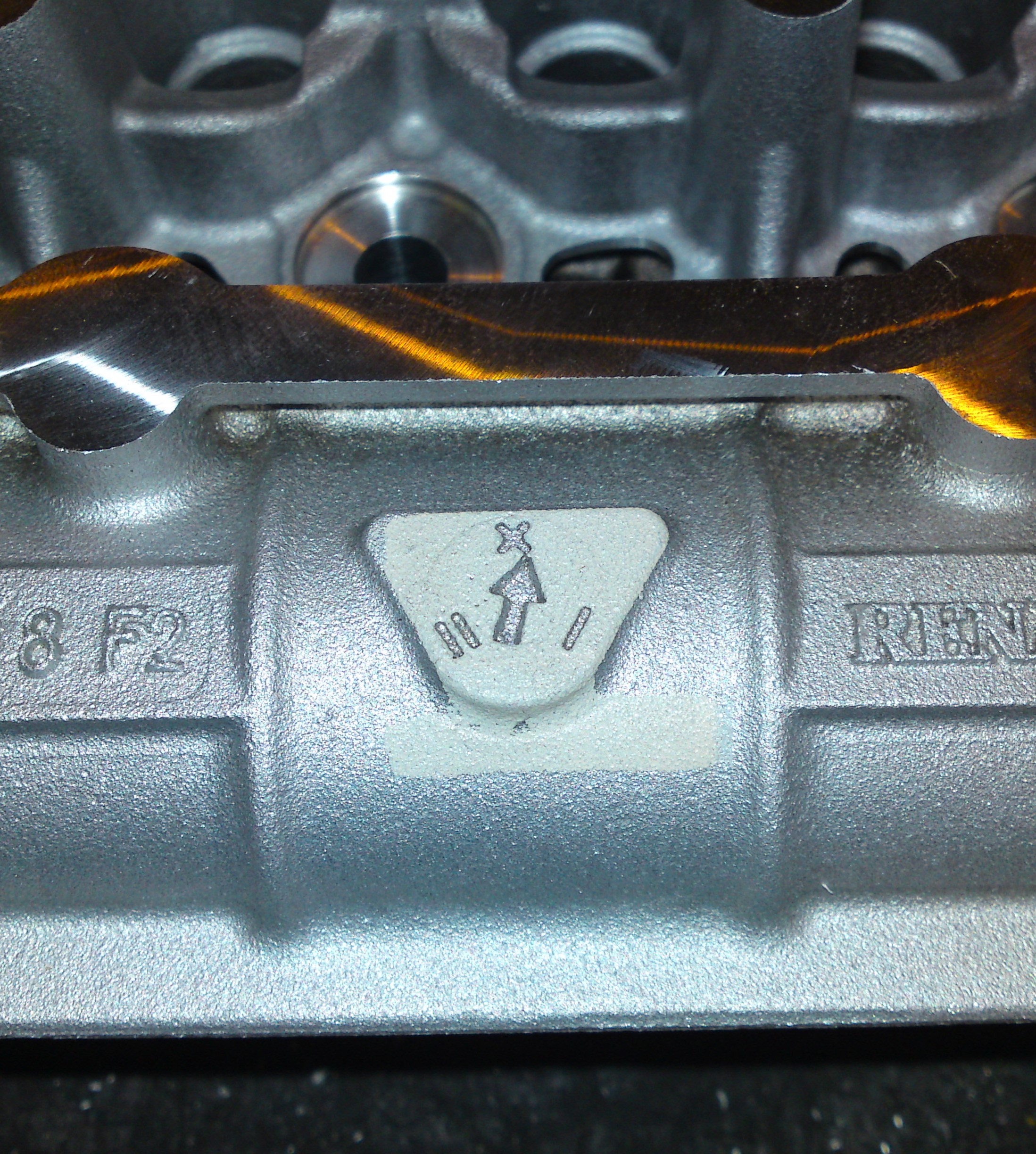 Quality control on crankcase in aluminium casting process.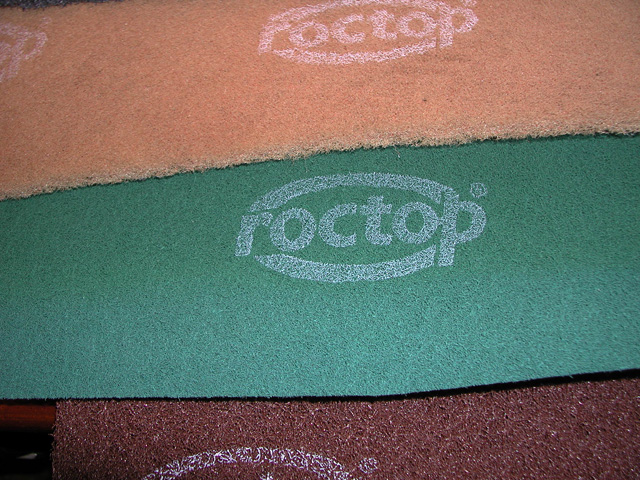 Advertising on abrasive surface for sanding.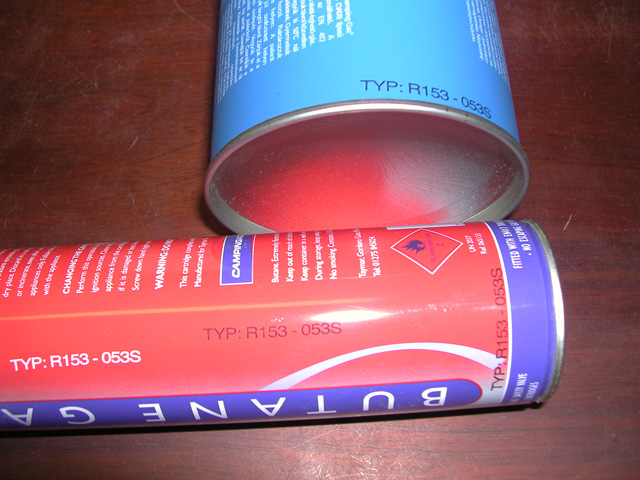 Batch number marking on gas bottle in the ATEX filling workshop.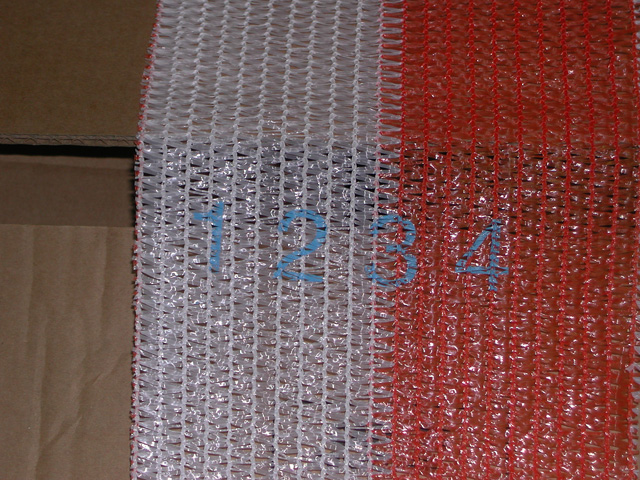 Marking on woven plastic.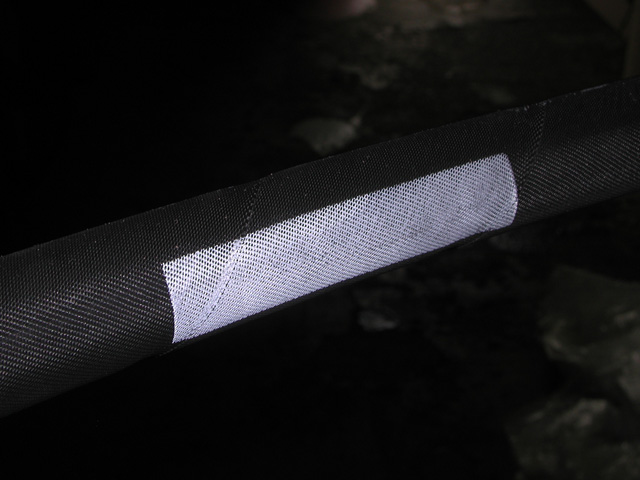 ... or on processed rubber.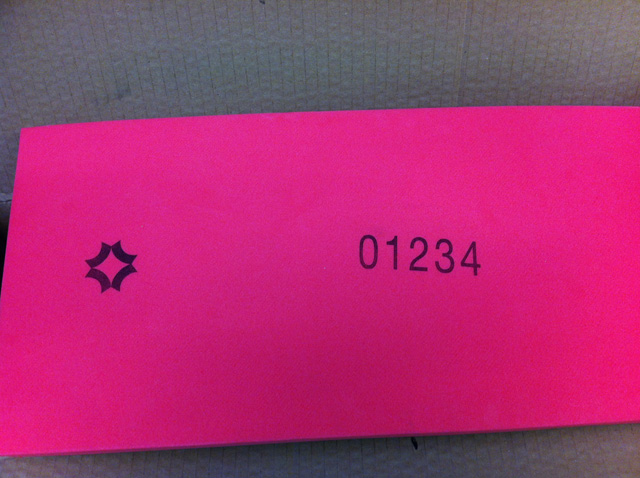 Positioning marking on storage foam.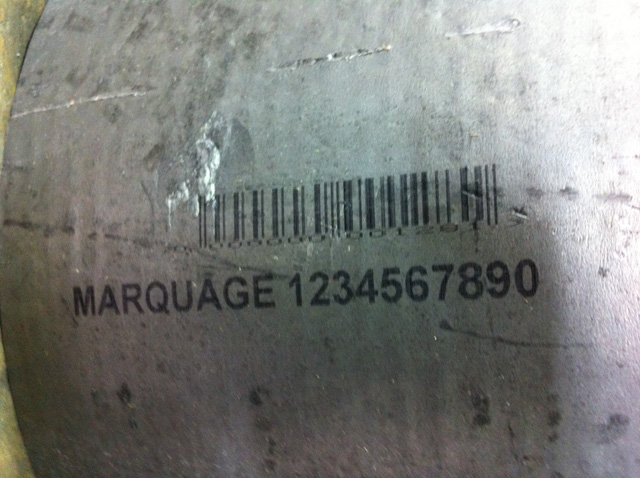 Identification and barcode marking on raw aluminium billet with difficult surface.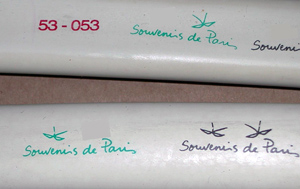 Custom marking of the color logo of your customer on continuous elastic rubber during extrusion with ability to adapt to mark a unitary piece after cut at length.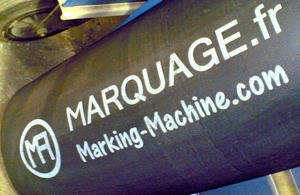 Marking of large letters of 100 mm high (or higher optionally) on the tube generator in a single pass, while running.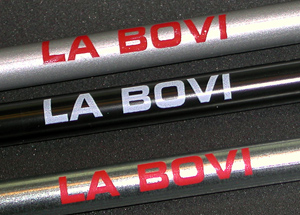 Marking of aluminum, stainless steel or steel profiles with small diameter in small characters around 5/10 mm height continuously at high speed (up to 4m/s) or in retake of small series on special request of your customer.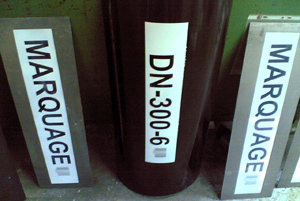 Marking of high barcodes and high characters with a reading sub-layer whatever the surface condition of the product (calamine, oil, dust ...).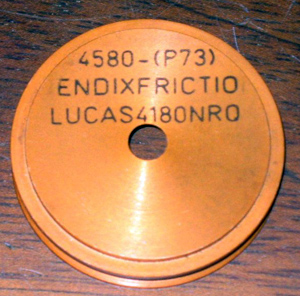 Marking of insulating ceramics by lot number and physical characteristics, in re-run, or on a bench unit.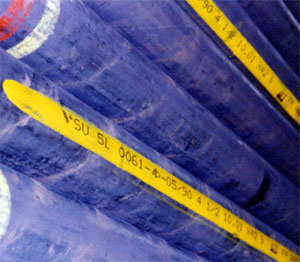 Marking of interchangeable coloured under layer. Realisation of an alphanumerical and coloured code. Also used for an easy electronic reading.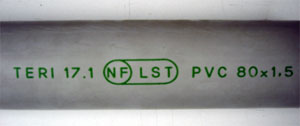 Technical marking on plastic and elastomer tubes.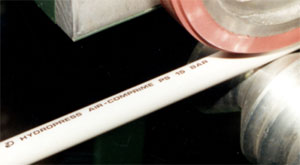 Marking on an electrical profile.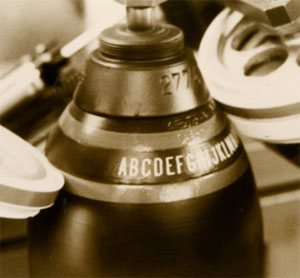 Marking of text and coloured stripe on an ogive of gas bottle or projectile in armament.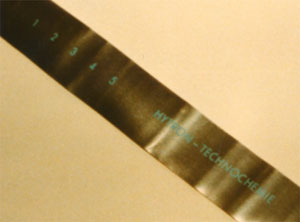 Marking on a supporting hoop.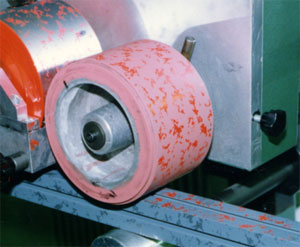 Decorative marking on a profile: veined wood, marbling, floral or geometrical decoration...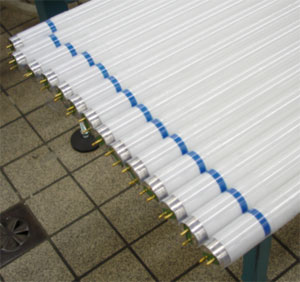 Rings for penetration depth indication. Automatic in retake marking machine of rings for position finding or penetration depth of a piece...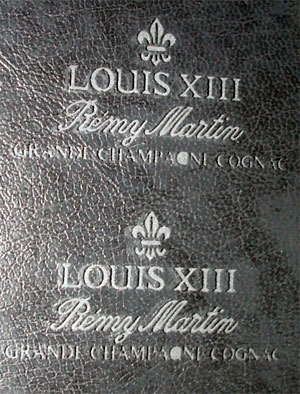 Advertising micro engraving on glass, windscreen... Machine realizing micro engraving in less than 1 second with stencil manufactured according to customer's drawings.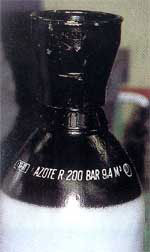 Marking on slanted surfaces. On gas bottles : variable text. Automatic machine.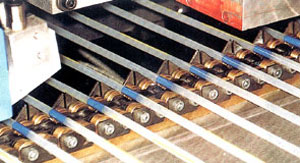 Colour ring coding and identification on pipes, post-extrusion. Adjustable width, centre distance and ring position.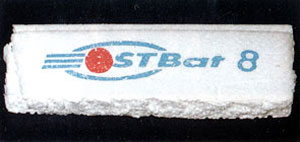 Marking insulated packaging. Multi-colour promotional graphics.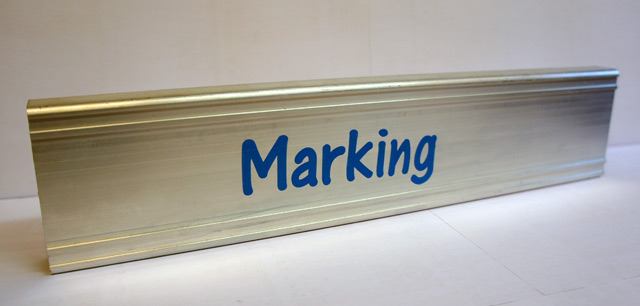 Promotional marking on aluminium section.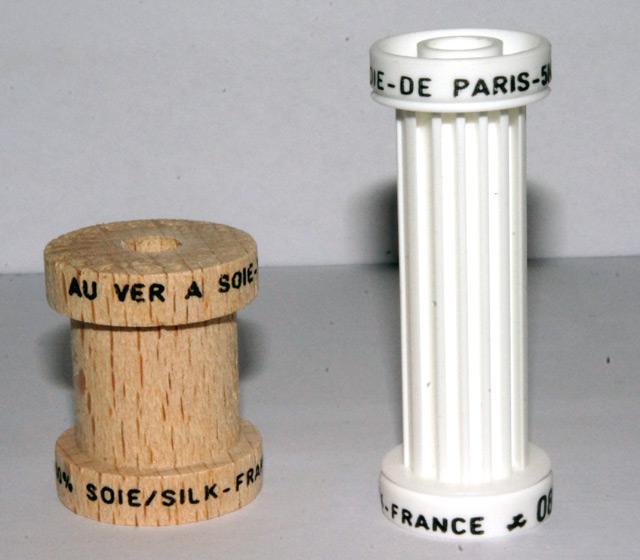 Quality and reference marking on thread spool.

Colored rings on sharpening file.